Make Your Newly Constructed Home Even Better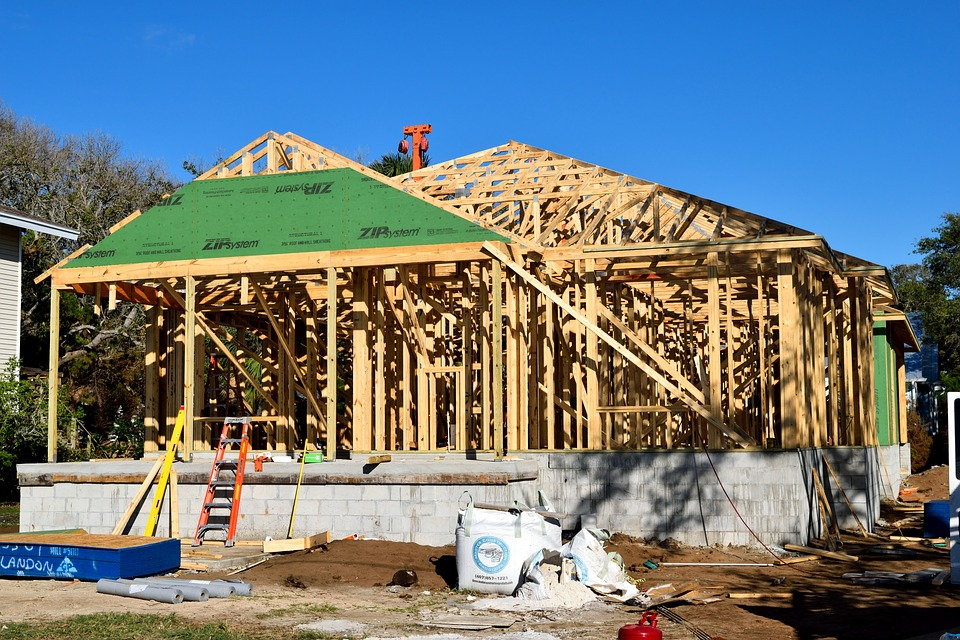 Image Source: Pixabay
While some old homes might look good, they certainly have their problems. The wiring is often old, the walls can be damaged, and the closet space is typically too small. That's why you're excited about your newly constructed home! It will not only be gorgeous, but it will have all the benefits of the modern home.
That doesn't mean it will be perfect, of course. In fact, many people who buy new construction end up doing some DIY home improvement projects almost as soon as they move in. Whether the improvement is for the landscaping or inside your home, it can help you feel more comfortable — and increase the value of your new home.
Value and comfort
Any home improvement project will take time, energy and money. That means you have to pick your project carefully so it adds value and comfort to your home.
US News & World Report explains that there are several projects you can do. Adding a new front or garage door instantly changes the look of your home. Kitchens and bathrooms are great choices for almost any kind of improvement, as investments here typically earn close to or even more than their cost. And finishing a basement turns an unused space into one your family will love. Just make sure these projects offer more comfort and utility for your family.
Making changes inside
Besides value and comfort, you also have to think about time and expenses. It's harder to get a return on your investment if the initial costs are incredibly high. Thankfully, there are several projects that are relatively inexpensive and great for a DIY-er like yourself.
Many newly constructed homes use neutral paint on the walls, so look into painting the rooms something more colorful. You can also change out the dull knobs and handles in kitchens and bathrooms to add some excitement to a room. New homes often have the cheapest window coverings as well, so buying some new shades or curtains can transform a cold room into one your family will love.
Better Homes & Gardens recommends that you work on your entryway as well. Chances are, your newly constructed home has a traditional, boring front door. But an entryway is more than just the door. Look into new lighting, hardware, and potted plants so it becomes more inviting.
Exterior DIY Projects
As you look around for ways to add value and comfort, take a step outside and check the exterior of your house. After all, the front lawn and backyard are still parts of your home.
One of the best projects you can do with a newly constructed home is adding a deck. The Home Depot explains this can be a DIY project, albeit one that costs a bit more than adding a coat of paint to a new room. Not only can a deck make your home worth a lot more, it's a great space for your family to enjoy during the warmer months.
As for the rest of your yard, new construction often hurts grass and plants with everyone stomping around outside. Adding some grass seed is a great start, but you often need to hire professional landscapers to truly get the value and comfort you want. According to HomeAdvisor, in the Baltimore area, the average landscaping price is $1,120-$3,280 and can take up to four days.
Improving Your New Home
Even though new home construction is often better than buying an old house, you can do a few DIY projects to make it truly feel like home. Make some small changes to the inside, entryway and landscaping to add value and comfort to your house. This can help your new house turn into home sweet home.
Thanks to Gene Williams at DIYDad.info for this article!